Harmony Chiropractic Reviews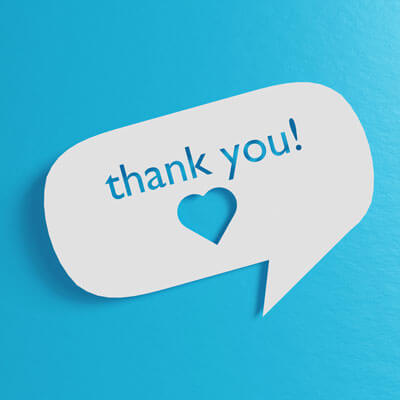 Harmony Chiropractic we love when patients share with us their feedback and comments after chiropractic care. Please read our patient testimonials below to see what other people have achieved through their tailored treatment plans with us.
Share your stories too! Click here to send us your feedback so that we can help to spread the word about the benefits of natural chiropractic care.
For more information or to schedule an appointment contact us today.



A Positive Experience
I was very nervous to see a chiropractor for the first time but you made it a positive experience. I'm happy with the results after four visits. I still have work to do but am grateful for the gains that I've seen so far.
- Brody H.
I Loved His Explanation
I really felt like Dr Curt legitimately cares and wants to help! He's very open about what his plan is and WHY he has the plan he created which is huge for me. I'm a nerd that likes to understand every aspect of everything so I loved his explanations!
- Amy W.
It Has Been Awesome
From the minute I walked in, I knew I was in the place that was going to finally help me. From the doctor to the office staff to the music and uplifting environment, it has been awesome. I am so looking forward to working with the doctor and I can do together to get me healthy and whole again!
-Leslie L.
Very Happy
It was my first time going to a chiropractor. My first visit consisted of a few x-rays and other scans, which let Dr. Curt know what kind of situation my back was in. On the next visit, he sat down and reviewed the charts with me to see where the issues were. He created a plan to work on these issues over time. So far very happy!
- Sonia B.
Happy With My Choice
I haven't been to a chiropractor in over 20 years. I have been dealing with pain for the past four years. I have been through several tests and something told me to start searching for a chiropractor. And after doing my search and praying that God will help me to make a choice and it was Dr Curt Buss. I am so happy with my choice.
- Donna C.
Absolutely Wonderful
This was my first time going to a chiropractor and at first I was a bit confused about the process, but Chris was nice enough to direct me and provide support. We looked into Chiropractic care for our young son, and Dr. Curt is absolutely wonderful with our infant.
- Elizabeth E.
I Am Very Pleased
I am very pleased with the overall experience at Harmony Chiropractic. The staff is very knowledgeable, professional, and caring. They came highly recommended and the recommendation was spot on!
- John D.
Left Feeling Better
I felt very encouraged by Dr. Buss's methods and enthusiasm about success in healing my back. The staff was amazing and helped take care of my son and entertain him so I could talk to Dr. Buss. I left feeling a lot better than when I walked in!
- Andrea J.
Very Helpful
Chris was very helpful in watching my daughter while I was seen by Dr Curt. My daughter enjoyed the toys and atmosphere.
- Angela C.
Felt Heard & Understood
I appreciated how quickly my daughter could be seen and the attention to her issues. She felt heard, understood, and confident that relief was possible.
- Margaret F.
So Awesome And Caring
I'm so glad that God led me to you, I had pain and listened to my body. Like you said Dr. Curt my body was telling me something is wrong. You and your staff are so awesome and caring. I did put a comment on Facebook about my first visit, that I would highly recommend you. Thank you so much. P.S. – you have an adorable looking family (from photo in your office). God Bless
- Suzan S.
Made Time For Me
I appreciate that time was made to see me after hours. I'm sure staff would love to go home after a long day, yet they stayed and were sincerely helpful and encouraging. No hurry-no rush! They made special time for me when they didn't have to. It was a very nice first visit. I can't wait until the next!
- Tony O.
Team Effort
I like that I felt relaxed and at ease unsure of what to expect. Dr. Buss listened to me and my concerns then asked questions to get a better understanding of what my priorities would be as well as what issues he felt should be addressed first. I think it's great that it's like a team effort.
- Stacy H.
Found Relief
Omg where has he been my whole life? At 69 years old I finally found some relief in my neck after 2 visits and I can sleep comfortably at night. I'm convinced he will be a long-time friend in my health regime. I look forward to Monday Wednesday Friday just to know each night I will be sleeping great.
- Angela D.
Wonderful Staff
Such a wonderful office and staff, very patient and kind and understanding. Dr. Buss is very caring about your health and helpful taking the time to listen and help you. We appreciate the honesty and encouragement and knowledge provided to better our families health.
- Chante K.
---
Harmony Chiropractic Reviews | (847) 289-8282