Meet Dr. Curt Buss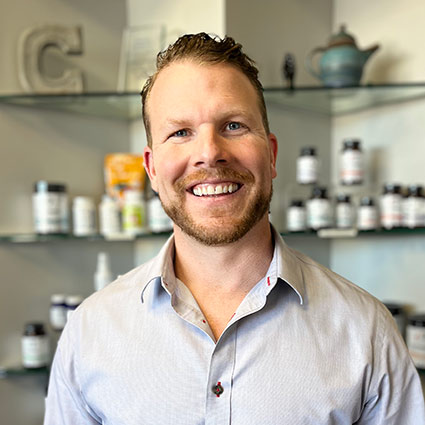 For the first 15 years of my life I suffered from severe allergies and suffocating asthma. My symptoms were managed with the use of multiple medications that came with their own list of unwanted side effects. I was frustrated as I tried to pursue my athletic interests, only to be held back by worsening overall health.
My family and I thought that we had tried everything until one day, as a result of a head-on collision during football, I ended up in a chiropractor's office. The results were nothing short of incredible.
Chiropractic Transformed & Saved My Life
As a result of the football collision, I was experiencing a radiating bolt of pain down my arm. With every adjustment that I received from my chiropractor, my pain began to heal. What I didn't anticipate healing were my allergies, asthma, and seasonal illnesses. I had no idea that my body could heal itself from these conditions naturally. No one had ever told me about chiropractic care and how it worked!
It's amazing how much your athletics and academics will improve when you are feeling good and not getting sick all the time. None of this would have been possible without finding chiropractic. With my athletic performance skyrocketing, I was able to land a scholarship to play Division 1 Lacrosse at Butler University in Indianapolis.
Academically, I double majored in Biology and Chemistry which prepared me to receive my Doctorate in Chiropractic. Because chiropractic transformed my life, I have dedicated my future to educating and assisting people to heal naturally; thus getting more quality out of life.
The most amazing part of my job is seeing patients out of hope get filled back up with inspiration and health. Chiropractic is a great treasure that is unfortunately only being used by roughly 3-5% of the population. Our patients are committed to creating better health, not masking disease and symptoms. Our office continues to grow and see amazing miracles because of the fact that our patients refer and are chiropractic warriors.
My personal mission is to help our community regain control of their health. I have personally retired from "sick care" and have committed my time, my office and my energy to the pursuit of health, wellness, and energy creation for you.
Chiropractors are leading the way in the wellness revolution because of one principle. We understand where healing comes from and it sure isn't a pill, potion or lotion. Healing comes from within, and ultimately the brain controls every aspect of health, immunity, and organ function.
Harmony Chiropractic is a family practice where we see patients of all ages. Our youngest patients are days old, while our oldest patients are well into their 80's. We customize an individual approach for each patient, targeted to unlock the potential from within. You are more than a diagnosis; you are an expression of God and our job is to remove the interference to your God given ability to heal.
A good place to start is to eat right, exercise, detox, pursue inner peace, and remove nerve stress. If you do this, your health has a chance to bounce back remarkably.
Dr. Curt grew up in Dublin, OH. He attended college at Butler University in Indianapolis where he met his wife. Together they are raising their four children on the principle that God needs no help, He just needs no interference. Dr. Curt spends his weekends playing sports with his kids, going for a run and eating out with his wife.
Besides his passion for natural health, Dr. Curt enjoys golf, snowboarding and Ohio State Football.
Schedule Today
Contact us today to get started and request an appointment.
---
Dr. Curt Buss | (847) 289-8282