Nutrition at Harmony Chiropractic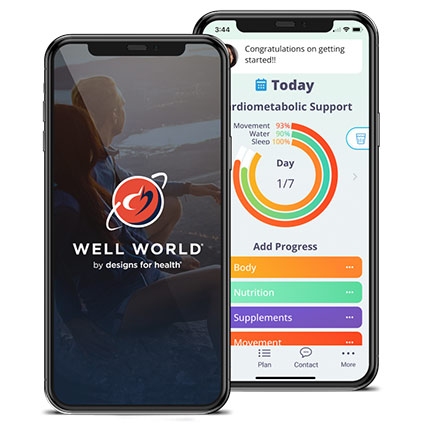 Nutrition complements chiropractic care by optimising the healing potential of the body. Without proper nutrition feeding the cells and regenerating tissue you can prolong, or even prevent, the healing process.
Food and supplementation is a passion for Dr. Curt and very important for any wellness approach. A complimentary nutritional consult at Harmony Chiropractic starts with a one-on-one conversation which allows Dr. Curt to pinpoint a protocol specific to the needs of the patient.
Your Complimentary Consultation
During the consultation, Dr. Curt wants to listen to your nutrition journey. You can expect to be met where you are at and encouraged to begin with small incremental pivots of improvement. We are not going to tell you to overthrow your entire life in one day, but every journey starts with a first step. We are here to provide the tools and encouragement to make those changes towards better overall health.
Well World App
By using the all-inclusive Well World App patients will experience easier compliance and better outcomes. The Well World App is an online dispensary providing patient engagement and coaching in the touch of a button.
Schedule Today
Contact us to schedule your complimentary consultation!
CONTACT US »
---
Nutrition South Elgin IL | (847) 289-8282