About Harmony Chiropractic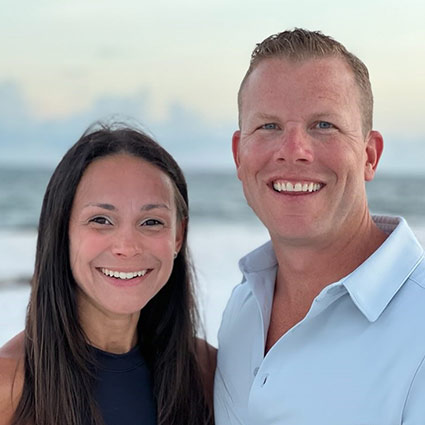 While Dr. Curt Buss was dreaming one night years ago, our practice's name came to him. He believes Harmony Chiropractic was divinely inspired. Though he began practicing in 2004, he's been at our current South Elgin location since 2006. He is passionate about getting people off of medications and giving them a quality of life that they didn't think was possible.
We believe in unlocking people's healing potential, naturally. Our philosophy is we do our best to educate the community and our patients about wellness, health, disease, and where it comes from. If you want to know how to stay truly healthy and well you've come to the right place.
More Than Back Pain Relief
While we do an excellent job of relieving back and neck pain, we want patients to know that chiropractic does so much more. We are particularly excited by how chiropractic can help with a range of common childhood conditions such as asthma and ADD. As a child, Dr. Buss was on asthma medication for years. "My chiropractor helped me, so I want to help the kids and families here in the office. I want to see families enjoy an unrestricted life as we do."
As a father of four, Dr. Buss wants to help children express optimal health that comes with a properly functioning nervous system. For him, it's gratifying to witness his young patients improve their health and their academic performance as a result of chiropractic. "Take for example a type of patient we have seen: a 10-year-old who walks in and is reading at a second-grade level due to a high amount of dysfunction in their spine. Once we're done treating that dysfunction, the child is reading at a 10th-grade level."
Flipping a Switch
Chiropractic care is a flipping of the switches — a reduction in nerve stress. That power that runs the body and regulates the body can be on course and flow the way it's supposed to. A person's switches are on or off. Period. If the nerve system is off your body can't heal or adapt. If you don't have adaptability, you're going to get sick and break down faster. So while it's essential to eat right, exercise and adopt other healthy lifestyle habits, Dr. Buss will use chiropractic care to assist you on your journey to peak health.
Start Today
If your body's not healing the way it's supposed to something's going on in your body; it's not a lack of medication or a necessity for more surgeries. We will uncover what is interfering with that innate intelligence, and get you better. Contact us to book an appointment today!
---
About Harmony Chiropractic | (847) 289-8282