Professional & Community Links
Official Team Chiropractor for Marmion Academy Wrestling

Dr. Buss was a USA Wrestling Wellness Advisory Council Team Chiropractor from 2009 to 2010 serving the most elite athletes in wrestling today. During that same time, Dr. Curt became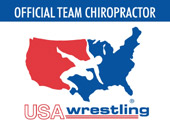 the Official Team Chiropractor for Marmion Academy Wrestling starting in 2010. He has helped train and treat 6 State Champions and numerous State Qualifiers. He is passionate about athletes reaching their peak performance through chiropractic, nutritional training, and wellness consulting.
Preferred Chiropractic Provider of DexaFit Chicago

Dr. Buss endorsed:
Dr. Buss is an active member of:
Illinois Prairie State Chiropractic Association (IPSCA)
International Chiropractic Pediatric Association (ICPA)
American Pregnancy Association
Elgin Area Chamber of Commerce (EACC)
The Marines Toys For Tots Program

---
Call today with any questions or to get started with your first visit.
---
Associations | Harmony Chiropractic | Chiropractor South Elgin