Your First Visit to Our South Elgin Practice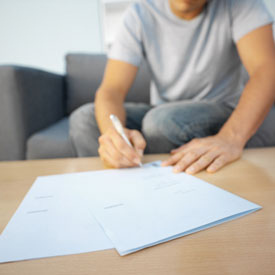 When you enter my office for the first time you will be welcomed warmly by Chris, the receptionist. Our job is to make you as comfortable as possible while we try to uncover the reason why your health has become a challenge.
Unlike other doctor's offices, you will spend time discussing your health concerns and history so that we can get to the root of the problem. Please bring any materials that might help the doctor better serve you (i.e. MRI or X-ray reports, medication lists, health history…).
After we welcome you to the office you will promptly be taken on a tour of the office so you can gain more comfort in our approach and environment. Following your tour you will be escorted to the consultation and examination room where the doctor review your concerns and discuss how we might be able to help.
Typically this visit is when all your testing will take place. The doctor will perform a full examination which includes range of motion, bilateral posture screen, orthopedic evaluation, digital computerized thermography and surface EMG. Based on the findings of the doctor may order X-rays taken to see more clearly if there has been any spinal damage. This visit can last 25 minutes to 45 minutes depending on the amount and type of testing done.
Call today if you'd like to request an appointment and get started.
---
First Visit | Harmony Chiropractic | Chiropractor South Elgin